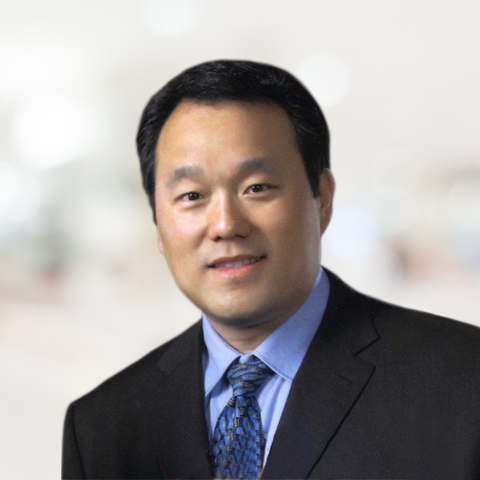 Dr David S. Hahn
DDS, MS
Dr. David S. Hahn is a graduate of Columbia University's College of Dental Medicine and a Faculty Member at the University of California, Los Angeles (UCLA). Dr. Hahn was born in New York City and raised in Newport Beach, California. He is a noted expert and specialist in Advanced Prosthodontics and General Dentistry.
He earned his Doctorate in Dental Surgery (DDS) from the Columbia University where he served as a Clinical Instructor for dental students while in residency. Dr. Hahn also completed his Master of Science degree in Advanced Prosthodontics and all his post graduate training in implant dentistry at the Columbia College of Dental Medicine. Dr. Hahn was chosen to practice by the Department Chairman, Dr. Robert Wright, to work as a member at Columbia Faculty Practice, in mid-town Manhattan. His Bachelor of Science in Chemistry was earned at the University of California, Irvine (UCI) and had private practice in Irvine since 2005.
Dr. David S. Hahn was licensed by the State of New York's Northeast Regional Board of Dental Examiners in 1998 and subsequently obtained his license to practice dentistry from the State of California in 2001. Prior to beginning his practice in Irvine, California Dr. Hahn served as an Associate for the esteemed Prosthodontist Dr. James Emerson in Monterey, California.
Dr. Hahn operates a state of the art dental practice where patients can be seen for a wide range of dental issues including everything from routine check-ups to the most advanced and complex implant and restoration cases.
Information
Member of UCLA Faculty
American Collge of Prosthdontists
American Dental Association
California Dental Association
Orange County Dental Assocaition
Academy of Osseousintergration
Message
Dear Friends,

I would like to take this opportunity to introduce myself and express my warmest regards to the community here in beautiful Orange County, California.
After growing up in Newport Beach, California, I attended the University of California at Irvine for my undergraduate studies in Physical Chemistry. I then decided to follow in my father and elder brother's footsteps and set off to pursue graduate studies at Columbia University where I earned my Doctorate in Dental Surgery and eventually served as a clinical instructor. Although I embraced the opportunity to study and work amongst many of the world's most esteemed and renowned dentists, I always knew that I would someday return to Orange County, California, and serve the community in which I was raised.
With the cooperation of my staff of medical professionals, we seek to provide the community with the finest dental care available in our region. We are fortunate to have state of the art facilities that allow us to provide the most advanced dental care in the safest and most comfortable environment possible.
Contrary to popular belief, the great majority of dental procedures today are virtually painless, if carried out correctly. We believe that visiting the dentist does not have to be an unpleasant experience, and we will do everything within our power to provide you with the finest dental care in the most comfortable manner possible.
We look forward to helping you care for your dental health and hygiene, as well as resolving any dental issues that you may have so that we can get you started on a preventive care program that will keep you happy and healthy.

Sincerely,
David S. Hahn, DDS